Holmium Laser Enucleation en-bloc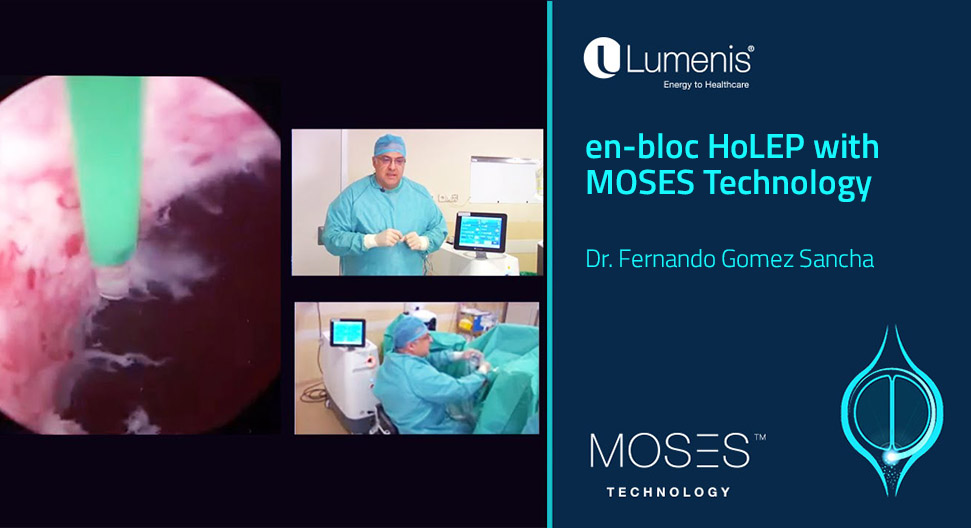 In recent years, the advent of new powerful Holmium Lasers have opened new horizons and techniques for the treatment of BPH. One of the most prominent examples of this trend is the evolution of Holmium Laser Enucleation of the Prostate (HoLEP) using the en-bloc technique. We are excited to invite you to join the broadcasting of a HoLEP en-bloc surgery with the MOSES technology, resulting in faster and more hemostatic procedures.
Dr. Fernando Gomez Sancha performs en-bloc MOSES Holmium Laser Enucleation of the Prostate, with early apical liberation. 65 years old patient with acute urinary retention and prostate size estimation of 65 grams.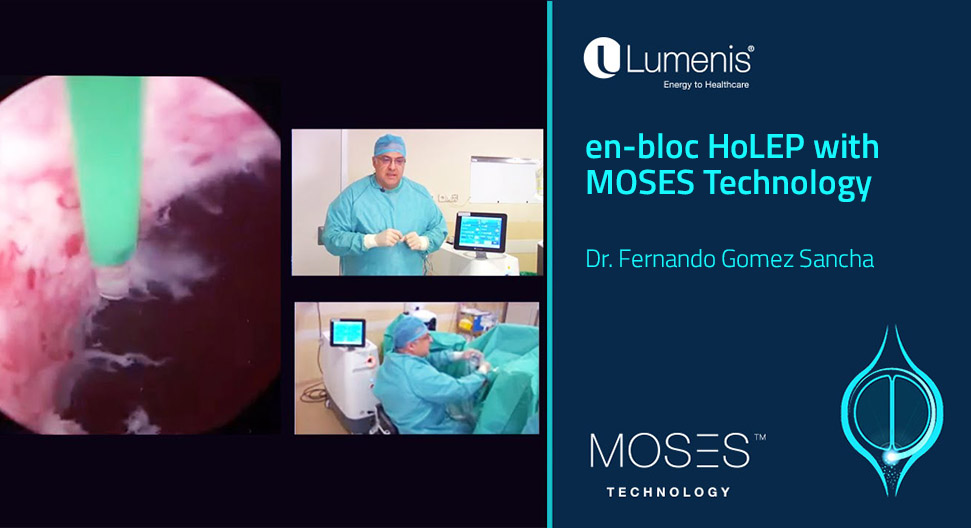 Dr. Fernando Gomez Sancha