Lumenis at Olympia Beauty 2019
Join the Lumenis Team at Olympia Beauty from September 29th-30th, 2019.
The event will be held at Olympia London for two consecutive days, on Sunday September 29th from 10 Am to 6 PM and on Monday, September 30th from 10 AM to 5 PM.
We will be on hand at stand E70, ready to showcase the company's latest innovations and create opportunities for customers to discover 'the crème de la crème' of our aesthetic products, including NuEra, M22 and LightSheer.
At this year's Olympia Beauty, visitors will be able to see how products like our Aesthetic collection could be used to make a difference in the lives of patients, treating different ages and skin types and making sure that our treatments are easier and safer.
The Aesthetic products that will be displayed by Lumenis include:
The NuEra device, which is the perfect tool for skin tightening and cellulite reduction. It adopts a controlled temperature with Radio frequency (RF) system, which allows for a smoother and youthful skin. It is in fact FDA cleared. This Aesthetic device combines efficacity and simplicity for both patients and practitioners.
The M22 multipurpose system which offers various treatment options and targets different patients. It provides four different processes such as Universal IPLTM, ResurFXTM, Multi-spotTM ND: YAG and Q-Switched ND: YAG. This device does not only provide a high standard technology, but also the flexibility and efficacity to treat over 30 skin conditions.
The LightSheer technology, which is a device that goes beyond hair removal. It helps boost patients' self-confidence and ensures the efficiency and safety of the treatment as well as a long-lasting result for patients.
Join our Introduction to Laser training session at Olympia Beauty
Monday 30th September: 11.15am – 1.30pm
Education Club: Room 2
Lumenis will be hosting an introductory laser training session during Olympia Beauty. This session, run by an accredited trainer Kevin Williams, is open to all and has been designed to educate attendees in the basics of laser technology and light & tissue interaction.
The aim of this workshop is to provide attendees with a solid foundation to be able to make educated decisions when it comes to investing in laser technology. At just £35 (plus VAT & service fee), with an opportunity to upgrade to a Level 4 NVQ Certification, this session should not be missed.
Meet the Trainer – Kevin Williams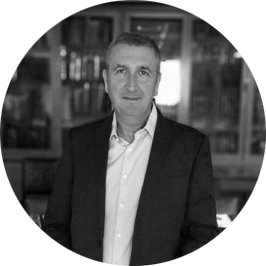 Kevin Williams is one of the most experienced laser trainers in the UK and has been working in the laser industry for over 30 years. He is also considered as one of the original inventors of Laser Hair Removal as well as numerous other aesthetic technologies and procedures. Join Kevin as he shares his knowledge of lasers, IPL and Radio frequency.
To learn more about our complete products portfolio, please visit our stand number, E70, and join the team in an exciting learning experience.