January 30 – February 1, 2020
Your Success is our Success
IMCAS brings together leading international dermatologists and plastic surgeons for fully packed educational 3-day weekend. This year IMCAS will welcome 12,000 delegates from over 100 different countries, with more than 800 world-renowned speakers who will lead 265 sessions.
The Lumenis team will be on hand at Booth N242, showcasing our leading technology. With an action-packed agenda don't miss the opportunity to learn from industry opinion leaders about how our technology can play a vital part in your clinics success.
Thursday 30th January
11.30am – 12.30pm – Lumenis Symposium – Room 352 – Level 3
Focusing on what's new in Laser Hair Removal and Body Contouring this interactive session lead by four industry leading practitioners is one to attend. Join us for an informative session which will focus on the technology behind & patient outcomes that can be achieved with the LightSheer Quattro (NEW), SPLENDOR X, Legend Pro+ and NuEra tight.
1.15pm – 1.30pm – SPLENDOR X: an Expert Users Experience – Dr Hugues Cartier – Lumenis Booth N242
Hear why Dr Cartier (IMCAS Global Course Coordinator) chooses the SPLENDOR X for all his Laser Hair Removal needs. Join our Expert User Session at our booth and have all your questions answered by an experience, independent industry leading practitioner.
1.30pm – 2pm – NuEra tight: an Expert Users Experience & Live Demo – Dr Uliana Gout – Lumenis Booth N242
Dr Uliana Gout's experience speaks for itself, Founder of London Aesthetic Medicine Clinic & Academy, Board Member of BCAM, Course Director (AMWC), Scientific Director (FACE). Join Dr. Gout for an expert user session to hear how she offers her patients skin tightening and smoothing with the NuEra tight. Experience a treatment for yourself by joining our live demo and have all your questions answered.
6pm – 6.30pm – It's Time to Celebrate You – Champagne Drinks Reception – Lumenis Booth N242
Join the Lumenis team for a relaxed Champagne reception to close the first day of IMCAS. Our customers are at the center of everything we do, join us to toast to a successful 2020!
Friday 31st January
10am – 10.30am – Legend Pro+ 1:1 Expert Session & Live Demo – Lumenis Booth N242
Meet our experience Brand Manager, Bas Baltrons Van Dijk as he explains the key features and treatment possibilities of the Legend Pro+. Generating instant patient results on the spot, see what can be achieved with our Radio Frequency thermal skin regeneration technology by joining our live demonstration.
10.30am – 11am – NuEra tight Presentation – Dr Uliana Gout – Lumenis Hospitality suite
Deep diving into the technology behind the NuEra tight & demonstrating the outstanding patient results, this session is a must attend. Join us in our dedicated Hospitality Suite to be guided through Dr. Gout's experience.
4pm – 4.30pm – NuEra tight 1:1 Expert Session & Live Demo – Lumenis Booth N242
Meet our experience Brand Manager, Laure Boisseux as she walks attendees through Lumenis' dedicated Radio Frequency device for Cellulite reduction & Skin Laxity. Have all your questions answered and see the device in action during our live demonstration.
Get in touch to book your spot at one of our sessions by completing the form.
Venue
Palais des congrès de Paris, 2 Place de la Porte Maillot, 75017 Paris, France
Are you attending IMCAS?
Please submit your details & we will keep you updated about our planned booth activities.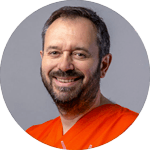 Dr Huges Cartier
IMCAS Global Course Coordinator, Dermatologist, Phlebologist & Derm Laserist at the Clinic Saint-Jean, Arras, France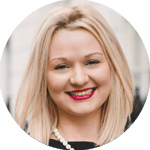 Dr Uliana Gout
Founder of London Aesthetic Medicine Clinic & Academy, Board Member of BCAM, Course Director (AMWC), Scientific Director (FACE)