Embrace the future of urology solutions
Lumenis cutting-edge urology solutions provide you with the latest advancements in the field of lithotripsy and BPH treatments, for the speed, accuracy and efficiency that your practice requires.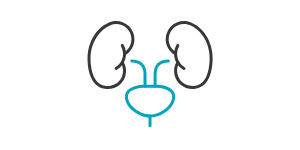 The patent protected MOSESTM Technology provides a true breakthrough in the world of Holmium lasers lithotripsy and BPH treatments. With 20% shorter procedures, 25% reduction in fragmentation time, and 60% less retropulsion – MOSESTM takes precision and efficiency to the next level, redefining urology care.
Want to learn more?
Get Clinical information, Procedure video's,
detailed brochure and more..
Whether you dust or bust, Lumenis high power Holmium Lasers provide you the with the versatility, speed and power you need to achieve the best lithotripsy results.
With clear clinical advantages – Holmium Laser Enucleation of the Prostate Prostate (HoLEP) is the optimal choice for your patients.
References
---
Elhilali et al. Moses technology in a stone simulator.Can Urol Assoc J. 2018 Apr;12(4):127-130. doi: 10.5489/ cuaj.4797. Epub 2017 Dec 22
Andonian et al. Double-blinded Prospective Randomized Clinical Trial Comparing Moses and Regular Modes of Holmium Laser Lithotripsy: Preliminary Results. Podium presentation at EAU 2018
Elhilali M., Badaan S., Ibrahim A., Andonian S. Use of Moses Pulse Modulation Technology to Improve Holmium Laser Lithotripsy Outcomes: A preclinical study. Journal of Endourology (June, 2017)