Laser-assisted Pulmonary and Thoracic Applications
Bronchoscopic laser therapy is an immediate-acting therapy used to relieve various malignant and benign pathologies of the tracheobronchial tree, such as central airway obstruction, stenosis, trachea-bronchomalacia, esophageal carcinoma, granuloma, and more. Using two distinctive laser wavelengths optimizes energy delivery, and can maximize the efficiency and safety of the procedure.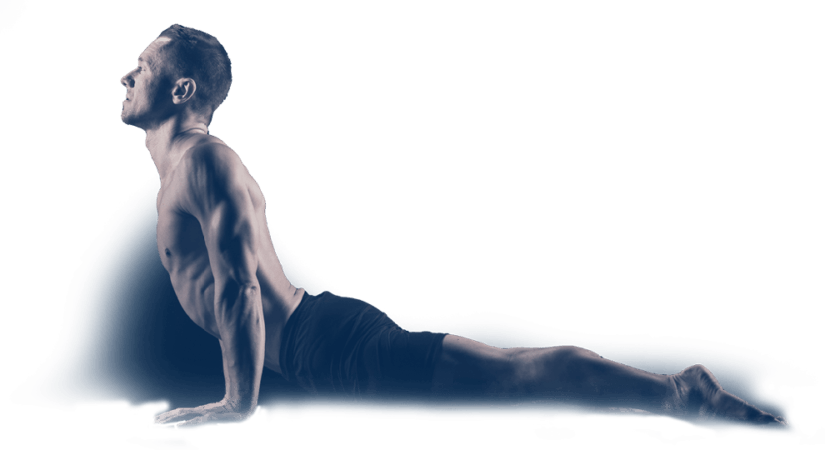 Dual combination providing unique therapy
A powerful combination of two laser sources: Neodymium yttrium-aluminium-garnet (Nd:YAG) and Holmium (Ho:YAG) enables the physician to utilize the advantages of each laser during the procedure. Based on the desired tissue effect and anatomical location, physicians can choose between deep tissue penetration, delicate and shallow ablation and manipulate through challenging anatomical locations.
The Lumenis VersaPulse PowerSuite 80/100 Watt system is dual laser sources in one system providing unique pulmonary and thoracic surgical solutions and offering therapeutic and palliative treatment of benign and malignant lesions and obstructions in the airways
Shallow depth of penetration (approximately 0.4mm) minimizes collateral damage to the surrounding tissues

Highly absorbed by water, thus producing good hemostasis and bleeding control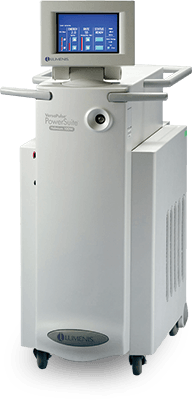 Efficacy of Treatment Modality
Bronchoscopic laser therapy is an effective method for tracheal and bronchial obstructions demonstrating clinical improvments7

Precision of Energy Delivery
Superficial tissue ablation with the Ho:YAG laser provides precise incision and minimal collateral damage

Efficient Hemostasis
Control hemostasis and minimize bleeding with the Nd:YAG laser and the customized dual pedal9

Post Op Symptomatic Improvement
High improvement rate and impressively low reported incidence of complications1

Better Access
Premium fiber technology allows fitting into very small spaces with gentle curve

Better Trackability
Flexible fiber using advanced ball-shaped tip enables smooth insertion through a flexible bronchoscope and designed to minimize scope damage
Dual-pedal footswitch operation
Switching between the wavelengths is as easy as moving your foot on the foot pedal using the same delivery system, producing powerful ablation and delicate precision
Slimline™ family of single-use and reusable fiber range of 200, 365, 550 and 1,000μm are designed for durability and flexibility
Slimline™ 200 D/F/L ultra-flexible fiber provides greater convenience and designed to minimize scope deflection loss9, allowing to reach difficult-to-access locations
In addition, the SlimLine SIS Endo fiber and the Xpeeda D/S/L side-firing fiber will assist in delivering the desired energy and provide extreme cutting precision, fast tissue ablation, and great coagulation and hemostasis


1. Duhamel DR, Harrell JH 2nd. Laser bronchoscopy. Chest Surg Clin N Am. 2001 Nov;11(4):769-89. Review. PubMed PMID: 11780295.
2. Armin Ernst, MD, FCCP, Gerard A. Silvestri, MD, FCCP, David Johnstone, MD, FCCP, Interventional Pulmonary Procedures, 2003 American College of Chest Physicians
3. Conforti S, Bonacina E, Ravini M, Torre M. A case of fibrous histiocytoma of the trachea in an infant treated by endobronchial ND:YAG laser Lung Cancer. 2007 Jul;57(1):112-4
4. Squiers JJ, Teeter WA, Hoopman JE, Piepenbrok K, Wagner R, Ferguson R, Nagji AS, Peltz M, Wait MA, DiMaio JM, Holmium:YAG laser bronchoscopy ablation of benign and malignant airway obstructions: an 8-year experience, Lasers Med Sci 2014; 29:1437
5. Castellanos P, Mk M, Atallah I. Laser tracheobronchoplasty: a novel technique for the treatment of symptomatic tracheobronchomalacia. Eur Arch Otorhinolaryngol. 2017; 274: 1601-7
6. Venuta F, Rendina EA, De Giacomo T, Mercadante E, Francioni F, Pugliese F, Moretti M, Coloni GF. Nd:YAG laser resection of lung cancer invading the airway as a bridge to surgery and palliative treatment. Ann Thorac Surg. 2002 Oct;74(4):995-8.
7. Hermes A, Heigener D, Gatzemeier U, Schatz J, Reck M. Efficacy and safety of bronchoscopic laser therapy in patients with tracheal and bronchial obstruction: a retrospective single institution report. 2012 Apr; 6(2): 67-71
8. Han CC, Prasetyo D, Wright GM. Endobronchial palliation using Nd:YAG laser is associated with improved survival when combined with multimodal adjuvant treatments. J Thorac Oncol. 2007 Jan;2(1):59-64.
9. Yehudit Kraizer, Shadie Badaan, Moshe Elazar, Haim Epshtein, Uri Shpolansky: Perfused bladder model for simulation of hemostasis control using holmium laser. WCE poster 2014
10. Bench test results may not necessarily be indicative of clinical performance