Transoral Laser Microsurgery
CO2 Lasers have revolutionized the way otolaryngologists approach surgery, enabling highly precise and, often, less invasive treatment of a wide range of Head & Neck applications.
Unlike open surgery, CO2 lasers can remove cancer with fewer disturbances to structures, nerves, and tissue.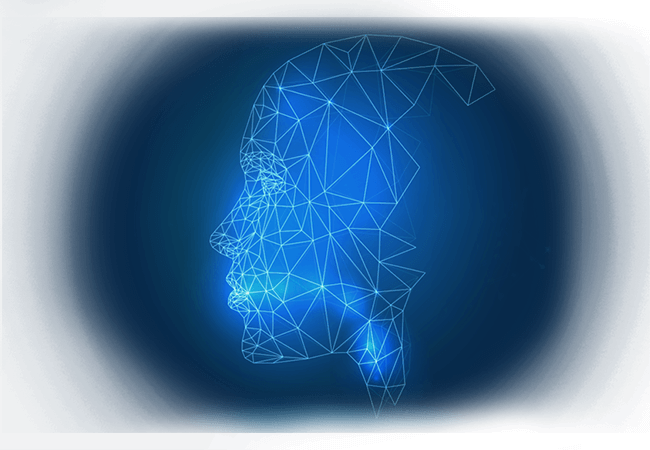 CO2 Laser Technology for ENT
Lumenis' advanced laser systems enable highly controlled, smart tissue managment for treating delicate anatomy and preservation of healthy tissue.
Lumenis' CO2 technology is associated with clean margins which is one of the most valuable objectives for pathology and malignant surgical procedures as well as patient healing process.
Surgical approach – Transoral Laser Microsurgery
TLM -Transoral laser microsurgery is the most used acronym for CO2 laser endoscopic transoral surgery of the pharynx using the CO2 laser. Lumenis CO2 laser TLM procedure is a synonym for precision. The term TLM is not limited to rigid surgical approach. It also represents flexibility. Surgical approach where compliance to flexible endoscopy and robotic surgery is possible and treating precisely on hard to reach anatomy is achievable.
TLM as first line treatment
The use of chemotherapy, radiation therapy, or cold knife surgery in the treatment of transoral airway cancer may be associated with complications that can dramatically alter facial appearance.
Due to the delicacy and minimally invasive operative method, CO2 lasers are increasingly becoming a first line treatment of early stage airway cancers, especially in the larynx. Studies have demonstrated considerable cost savings and equivalent or better treatment outcomes for transoral laser resection of laryngeal tumors in comparison to radiation.1
Precise incision, excision, and vaporization, with microvascular hemostasis

Predictable, reproducible laser-tissue interaction

Minimal thermal damage for excellent tissue margins

Minimal disturbance to structures, nerves, and tissue

Multi-option salvage treatments in the event of recurrence

Smart margin management and minimal healthy tissue loss

Suture-free procedure enables swallowing sooner post-surgery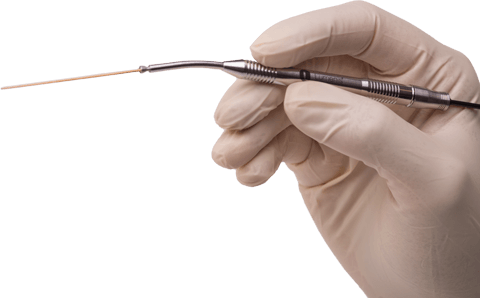 Studies have shown that compared with other types of lasers and treatment modalities, Physicians using CO2 lasers for ear surgery can attain superior outcomes (1,2,3).
The Lumenis CO2 laser solutions are uniquely designed to provide diverse treatment options in the operating room or the outpatient setting, under local or complete anesthesia. Partial list of approved indications for use includes: Stapedotomy, Acoustic Neuroma, Cholesteatoma, Eustachian tube dysfunction, Polyps and granulation tissue in external ear canal, Otitis media, Congenital aural atresia, Otosclerosis, Revision stapedotomy, Cochlear implant revision.
Lumenis Delicate Otology Solutions
Complete visualization and surgical control
OtoLase is the latest innovation of flexible CO2 laser middle ear surgery. The microsurgical precision of the OtoLase delivery system makes it the ideal tool for delicate middle ear surgery and adequate treatment for small and sensitive auditory structures. With OtoLase, surgeons can expect new levels of precision, ease-of-use, durability and cost-effectiveness.
OtoLase™ Unique features:
Flexibility and Ease of Use: The multi-use straight and bent handpieces are designed with a grasping mechanism for simple maneuvering and optimal ergonomics.

Complete Visualization: The handpiece, shaft and tip are designed to facilitate an effective operational field.

Precision in Fenestration: As ensured by the use of a small spot size and ultra-thin, highly durable tip.

Predictable Tissue Interaction: Delicate layer-by-layer tissue removal with minimal thermal spread.

Maximal Versatility: With interchangeable handpieces and single use straight and bent tips.
Extending Precision to Your Fingertips
Collaborating closely with leading physicians, Lumenis developed the MicroLase™ Otology Set -a comprehensive Otology solution. The solution includes two unique, single-use handpieces, for easy access to all parts of the ear, and an advanced reusable MicroLase fiber. The MicroLase™ Otology solution is designed to expand the use of the AcuPulse™ DUO and AcuPulse™ 40WG CO2 laser systems for ear surgery, enabling the surgeon to attain the desired tissue effect and perform highly complex Otology surgeries to perfection.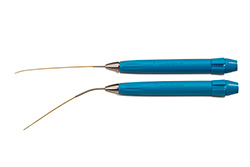 MicroLase™ Unique features:
25 Procedures: That can be performed with the same 2m long fiber. A price sensitive solution that meets your required treatment costs

Small Shaft: Assures visibility and complex movements throughout the challenging auditory structures

Controlled Tissue Management: Adjustable laser parameters to control power settings, exposure duration and distance from tissue

Easy set up: The single-use handpieces are provided sterile for smooth operation in the operating room
Marchese, M.R., et al., "One-shot" CO2 versus Er:YAG laser stapedotomy: is the outcome the same? Eur Arch Otorhinolaryngol, 2011. 268(3): p. 351-6.
Lesinski SG, Lasers for otosclerosis–which one if any and why, Lasers Surg Med. 1990;10(5):448-57.
Motta, G. and L. Moscillo, Functional results in stapedotomy with and without CO2 laser. ORL J Otorhinolaryngol Relat Spec, 2002. 64(5): p. 307-10.
Lumenis Head & Neck Devices