Gynecological Lasers for CO2 Colposcopy, Laparoscopy
360° of delicate and precise approach to gynecological health.
The CO2 laser wavelength is the adequate energy for gynecological (GYN) surgery with highly predictable tissue effects and low thermal impact to non-target tissue.
CO2 laser has the smallest zone of thermal spread in comparison with all other energy based devices and other wavelengths therefore the unprecedented ability to operate near critical structures and delicate anatomy which are the common characteristics for all GYN and Pelvic anatomical structures.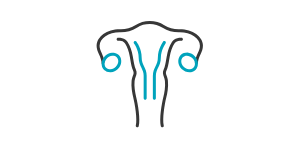 Benefits of CO2 Laser in Minimally Invasive Gynecological Surgery
When it comes to delicate laparoscopic surgeries, optimal thermal control and precision are required for smart tissue management. In many cases pathology is located in close proximity to important intra-abdominal structures such as the bowel, ureters, urinary bladder and major blood vessels for which thermal damage to non-target tissue should be avoided. A comparative study assessing the macro and microscopic characteristics of the most commonly used energy sources applied on the ureter, bladder and bowel in a laparoscopic setting (in-vivo porcine model) showed that CO2 laser energy was associated with the least deep tissue damage.
Excellent tissue visualization of surgical plane, Minimal disturbance to the tissue and precise management of the disorder are associated with:
Maintenance of healthy tissue

Increased fertility preservation

Slower recurrence disease rates

Low perioperative morbidity (e.g. blood loss, bladder and bowel injury)

Low post operational complications such as adhesions

Significant reduction of pain symptoms and improvement in quality of life
Benefits of CO2 Laser in Colposcopy
A new dimension in the treatment of lower tract disease is advocated with the Lumenis CO2 lasers that offer smart and reproducible tissue management. CO2 laser is a synonym for precision. Adding scanning capabilities to the field of CO2 laser colposcopy offers comprehensive synergy between adequate visualization and precise tissue management.
The Lumenis advanced laser systems and designated GYN accessories and surgical tools allow for differentiated tissue treatment capabilities, especially targeted to work on and around delicate tissue surfaces, such as the cervix, vulva and lower genital tract.
Excellent tissue visualization of surgical plane, minimal disturbance to the tissue and precise management of the disorder are associated with:
Preserving cervical volume and structure

Potential for minimized cervical stenosis

Potential for minimized cervical incompetence

Precise conization with identification of margins

Very little scarring
Lumenis' gynecological solutions extend the use of the AcuPulse™ DUO and UltraPulse DUO CO2 laser systems, allowing you to maximize the utilization of the delicate and precise CO2 laser energy to a wide variety of GYN applications. The Lumenis CO2 Lasers product line is indicated for laser incision, excision, ablation, and/or vaporization of soft tissue in the pelvic and vaginal anatomies. A partial list of indications and procedures are included:
Endometriosis

Adhesions

Myomas/ Fibroids

Cysts

Hysterectomy
Cervical Intreapithlial Neoplasia (CIN)

Conization of the cervix, cervical dysplasia

Vulvar Intraepithelial Neoplasia (VIN)

Genital & Anal – Benign & Malignant tumors
Gynecological Indications
Vulvar cosmetic procedures

Lichen planus

Lichen sclerosis
With the introduction of the CO2 laser fibers, it also represents flexibility: A Surgical approach where compliance to flexible endoscopy and robotic surgery is possible and treating precisely on hard to reach anatomy is achievable. For Gynecology, the CO2 laser fiber is a game changer. The ability to treat delicately and in a flexible manner near critical structures is key to obtaining precise and controlled tissue interaction while maintaining the preservation of valuable organs.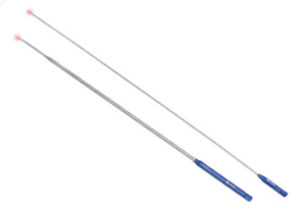 Taking endometriosis surgery to the next level
The Lumenis CO2 lasers provide patients with true added value, determined mostly by the delicate and precise manner the disease is being addressed. In fact, the key success parameter of Lumenis' CO2 lasers is the clean removal of Endometriosis lesions causing no damage to surrounding healthy tissue. This is the key to less post-operative complications and equally important to the preservation of valuable reproductive organs, compared with traditional surgical techniques.
Fast recovery time

Low risk of infection

Fewer side effects

Low disease recurrence rates

Immediate improvement in quality of life
Lumenis Women's Health Devices