Powerful Stone Dusting and HoLEP Treatments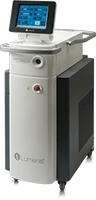 Versatile and Powerful
High Efficiency for HoLEP and Stone Treatment
100W of power for effective HoLEP procedures
Accelerated Enucleation Rate1

Over 15 years of clinical evidence have made HoLEP the right choice for Urologists and patients worldwide

HoLEP is recommended by the AUA for BPH2. Among its advantages are a low reoperation rate, and wide patient applicability 2,3. Compared with alternative treatment options for BPH, HoLEP has a major advantage in efficacy and safety 3-7
Stone-Dusting Lithotripsy is very efficient at pulverizing stones of any size and type. Clinical evidence suggests that stone dusting may reduce the need for basket extraction thereby reduce possible complications associated with the routine use of ureteral access sheaths8. The low energy per pulse applied in dusting typically minimizes retropulsion.
Embedded homeostasis capabilities
Pulse reshaping technology is designed to better address bleeding and retropulsion.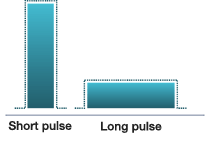 Reliable
Legacy 100W Lumenis holmium technology used in thousands of procedures around the world for over 15 years. Case Saver mode allows the surgeon to complete the procedure in the event of system malfunction.
Ease of use
Innovative design and GUI
An intuitive GUI with a touch screen allows for the tracking of accumulated energy during the procedure and double settings are controlled by the systems' dual pedals.
Customizable dual pedals
Allow for easy switching between laser settings during procedure. This feature might be applied for having one pedal dedicated for hemostasis in order to address bleeding faster and more efficiently.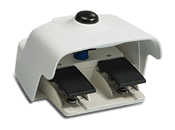 Validated with Lumenis® Range of Delivery Devices
SlimLine™ family of fibers: Are designed for durability, flexibility and versatility in urological procedures

SlimLine™ 200 D/F/L ultra-flexible fiber: Is designed for flexible ureteroscopy procedures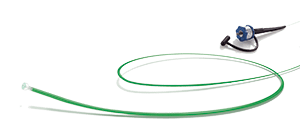 A wide range of treatment options, including:
Benign Prostatic Hyperplasia

Kidney stones

Bladder stones

Ureteral stones

Strictures

Bladder tumors
Biliary stones

Gastroenterology procedures

Orthopedic procedures

Head & Neck procedures

Thoracic & Pulmonary procedures

Gynecology procedures

Dermatology and plastic surgery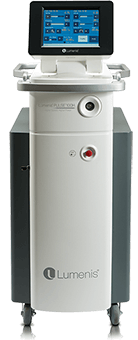 References
Mark Cynk, Holmium Laser Enucleation of the Prostate is More Efficient with More Laser Power, abstract #MP7-01, Moderated Poster Session 7: BPH/LUTS, WCE 2016
American Urological Association Guideline: Management of Benign Prostatic Hyperplasia (BPH), 2010
John Michalak, David Tzou, Joel Funk: HoLEP: the gold standard for the surgical management of BPH in the 21st Century Am J Clin Exp Urol 2015;3(1):36-42
Ehab A. Elzayat, Enmar I. Habib, and Mostafa M. Elhilali: Holmium laser enucleation of the prostate: a size-independent new "gold standard" urology 66 (Supplement 5A), November 2005
Gilling PJ et al, Long-term results of a randomized trial comparing holmium laser enucleation of the prostate and transurethral resection of the prostate: results at 7 years. BJU Int 2012; 109(3): 408-11.
Elmansy H et al, Holmium Laser Enucleation Versus Photoselective Vaporization for Prostatic Adenoma Greater than 60 Ml: Preliminary Results of a Prospective, Randomized Clinical Trial. J Urol 2012; 188: 216-221.
Ahyai S et al, Holmium Laser Enucleation versus Transurethral Resection of the Prostate: 3-Year Follow-Up Results of a Randomized Clinical Trial. Eur Urol 2007; 52(5):1456-63.
Galina Gagin, Duncan Morhardt, John Hollingsworth and Khurshid Ghani, Stone dusting: Outcomes of ureteroscopic lithotripsy using a multi-cavity high-power holmium laser. Abstract# 16-4424 AUA conference 2016