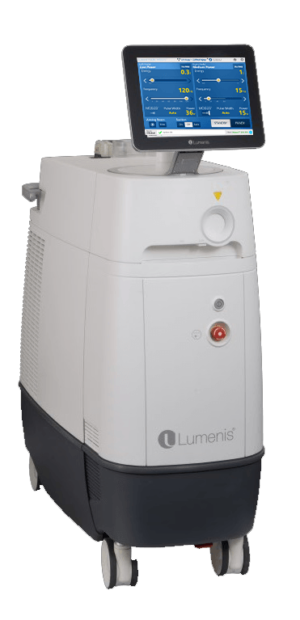 A patent-protected innovation revolutionizing urology care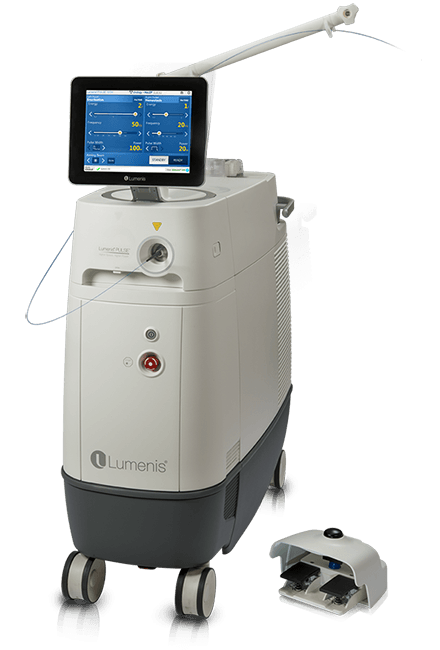 Proprietary fibers designed for durability, flexibility and versatility
Multiple energy & frequency settings
Intuitive dual pedal operation
Energy transmission vs. working distance
Bench test – A representative case11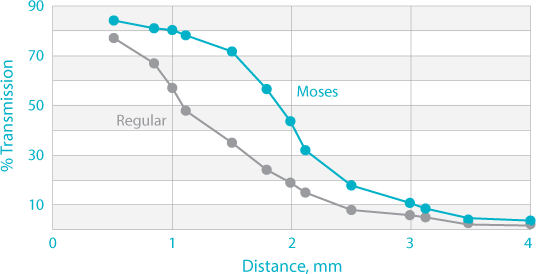 MOSES™ pulse-delivery technology provides optimized laser impact in every working distance, compared to the regular technology1.
Holmium laser lithotripsy
FASTER PROCEDURES

MOSES 2.0 is the only technology proven to shorten procedures by at least 20%, increasing your case volume and allowing you to get home faster

Stone Dusting

Lumenis MOSES Pulse 120H ultra-speed dusting of up to 120Hz allows you to pulverize the stone, reducing the need for retrieval devices or ureteral access sheaths4.

Stone Fragmentation

Achieve robust fragmentation when you need it the most5
Apply high energy levels of up to 6J to quickly and efficiently fragment stones.
MOSES™ Laser Enucleation of the Prostate
Same Day Discharge, Catheter Free

With more efficient procedures and minimal bleeding – MOSES BPH results in over 90% of patients being discharged on the same day, and with better bladder voiding outcomes.12

Faster Procedures

With 15% faster enucleation and 40% faster hemostasis – MOSES BPH simultaneous cutting and cauterizing significantly reduce surgical time and anesthesia use.12

Faster Learning Curve

Become adept at the HoLEP technique after only 20-30 supervised procedures.13
With less fiber burnback and improvements in hemostasis – MOSES enables a tapered learning curve by providing better vision clarity and control during the procedure.12
MOSES™ Pulse 120H Accessories:
Smooth process more confidence
Advanced ball-shaped tip enables a smooth initial insertion of the Moses 200 /F/L fiber through a flexible scope, and designed to minimize potential scope damage.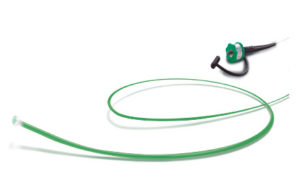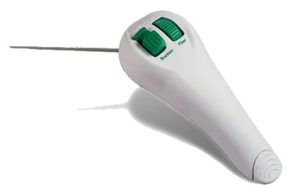 PCNL
Focus on what matters during PCNL.
Suction hand-piece allows simultaneous lithotripsy and aspiration of stone fragments6,7
Vaporization
Acceleration in hand. The MOSES technology shows superior vaporization rate and efficiency compared to regular pulse, indicating potential reduction in procedure time11.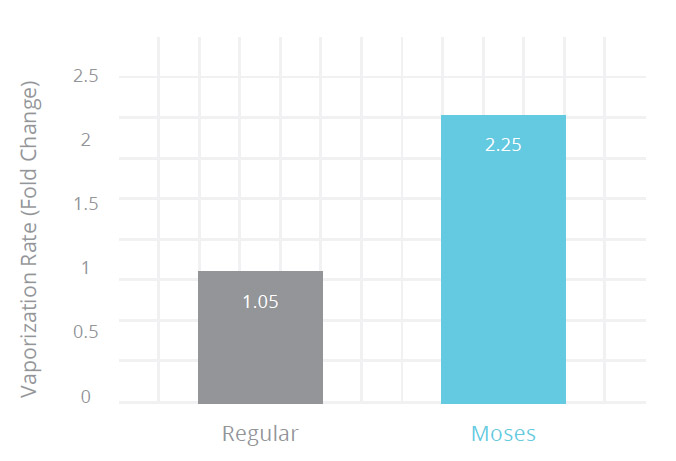 ``Simply dust it away``
"We demonstrated an improvement in complete stone-free rates when using a dusting technique for renal stones with ultra-high frequencies5."
Dr. Khurshid Ghani
``Clear, measurable clinical value``
"With this new technology we have been successful in transitioning the majority of our HoLEP procedures to same day discharge home."
Dr. Amy E. Krambeck, Indiana University
Want to learn more?
Get Clinical information, Procedure video's, detailed brochure and more..
MOSES Pulse™ 120H – Specifications
120 WATT
---
Maximum Energy: 6J
---
Maximum repetition rate: 120Hz
---
Moses™ Technology
References
---
1. Ibrahim A, Elhilali MM, Fahmy N, Carrier S, Andonian S. Double-Blinded Prospective Randomized Clinical Trial Comparing Regular and Moses Modes of Holmium Laser Lithotripsy. J Endourology. 2020;34(5):624-628. doi:10.1089/end.2019.0695
2. Andonian et al. Double-blinded Prospective Randomized Clinical Trial Comparing Moses and Regular Modes of Holmium Laser Lithotripsy: Preliminary Results. Podium presentation at EAU 2018
3. Elhilali M., Badaan S., Ibrahim A., Andonian S. Use of Moses Pulse Modulation Technology to Improve Holmium Laser Lithotripsy Outcomes: A preclinical study. Journal of Endourology (June, 2017)
4. Influence of high energy holmium laser parameters and applied fiber diameter on calculi phantom ablation. Haim Epshtein, Idan Sthzeglowski and Arkady Khachaturov. WCE poster 2014
5. Dusting utilizing suction technique (DUST) for percutaneous nephrolithotomy: Use of a dedicated laser handpiece to treat a staghorn stone. Ghani K.R., Roberts W.W. EAU poster 2017
6. A Usability Comparison of Laser Suction Handpieces for Percutaneous Nephrolithotomy. Dauw CA, Borofsky MS, York N, Lingeman JE. J Endourol. 2016 Nov;30(11):1165-1168
7. John Michalak, David Tzou, Joel Funk: HoLEP: the gold standard for the surgical management of BPH in the 21st Century Am J Clin Exp Urol 2015;3(1):36-42
8. Mark Cynk, Holmium Laser Enucleation of the Prostate is More Efficient with More Laser Power, abstract #MP7- 01, Moderated Poster Session 7: BPH/LUTS, WCE 2016
9. Beaghler M, Leo M, Gass J, March J, Sandoval S, et al. (2017) Initial Experience with New High Powered 120 W Holmium for Vaporization of the Prostate. Urol Nephrol Open Access J 4(2): 00119. DOI: 10.15406/ unoaj.2017.04.00119
10. Yehudit Kraizer, Shadie Badaan, Moshe Elazar, Haim Epshtein, Uri Shpolansky: Perfused bladder model for simulation of hemostasis control using holmium laser. WCE poster 2014
11. Bench test results may not necessarily be indicative of clinical performance
12. Krambeck AE, Large T. Comparative Study of Holmium Laser Enucleation of the Prostate With MOSES Enabled Pulsed Laser Modulation. Urology. February 2020. doi.org/10.1016/j. urology.2019.11.029
13. El-Hakim A., Elhilali MM., Holmium Laser Enucleation of the Prostate Can Be Taught: The First Learning Experience. BJU Int. 2002 Dec;90(9):863-9. doi: 10.1046/j.1464-410x.2002.03071
Risk Information:
The use of MOSES technology in urology, enabled in the Lumenis Pulse 120H system, is contraindicated for patients who are unable to receive endoscopic treatments or are intolerant to prolonged anesthesia, as well as for resection or excision of large vascularized organs. Holmium lasers are intended solely for use by physicians trained in the use of the Ho:YAG (2.1 μm) wavelength. Incorrect treatment settings can cause serious tissue damage. The laser should be used only on tissues that are fully observable. See the system user manual for a complete list of contraindications and risks.
PB-00018250 Rev A | PB-2007617 Rev B