New Levels of Precision in Middle Ear Surgery
The microsurgical precision of the OtoLase delivery system makes it the ideal tool for delicate middle ear surgery and adequate treatment for small and sensitive auditory structures.
With OtoLase, surgeons can expect new levels of precision, ease-of-use, durability and cost-effectiveness.
Studies have shown that compared with other types of lasers and treatment modalities, physicians using CO2 lasers for ear surgery can attain superior outcomes1,2,3.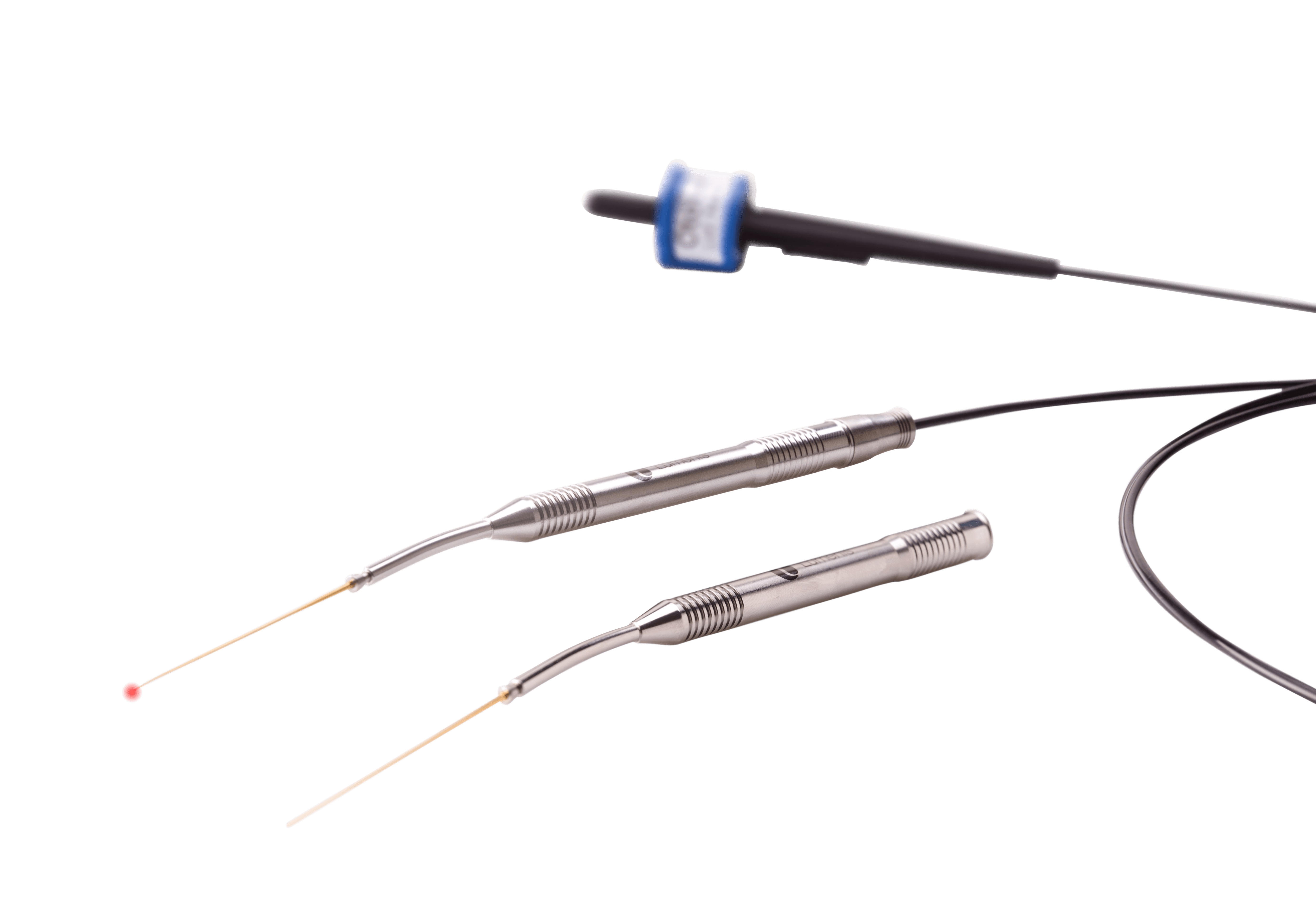 Extending Precision To Your Fingertips
Flexibility and Ease of Use: The multi-use straight and bent handpieces are designed with a grasping mechanism for simple maneuvering and optimal ergonomics..

Complete Visualization: The handpiece, shaft and tip are designed to facilitate an effective operational field..

Precision in Fenestration: As ensured by the use of a small spot size and ultra-thin, highly durable tip..

Predictable Tissue Interaction: Delicate layer-by-layer tissue removal with minimal thermal spread.

Maximal Versatility: With interchangeable handpieces and single use straight and bent tips
OtoLase Is Optimal For Various Treatments
Stapedotomy

Acoustic Neuroma

Cholesteatoma
Debulking and coagulation of vascular tumors

Glomus tumor

Adhesions

Myringotomy / Tympanostomy
John T. McElveen, Jr., M.D, Carolina Ear & Hearing Clinic, Raleigh, N.C., USA
"The OtoLase has been ergonomically engineered to meet the surgical needs. The air flow system eliminates the laser plume and facilitates visualization, and the aiming beam ensures target accuracy. The low profile and thin design allows the surgeon to reach the smallest recesses within the middle ear. This enhanced fiberoptic CO2laser technology has been worth the wait."
Marchese, M.R., et al., "One-shot" CO2 versus Er:YAG laser stapedotomy: is the outcome the same? Eur Arch Otorhinolaryngol, 2011. 268(3): p. 351-6.
Lesinski SG, Lasers for otosclerosis–which one if any and why, Lasers Surg Med. 1990;10(5):448-57.
Motta, G. and L. Moscillo, Functional results in stapedotomy with and without CO2 laser. ORL J Otorhinolaryngol Relat Spec, 2002. 64(5): p. 307-10.